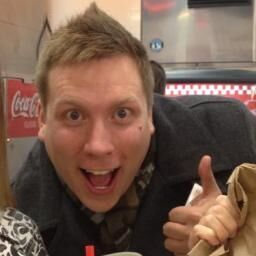 Andrew is the host of #JudgementDre, Training Day, and a Baldur's Gate 2 LP. He originally appeared on the stream as Phil's erstwhile partner for the original Bro-Op playthrough of Dead Space 3. Drunk Andrew is a wonderful person and one of the nicest you'll ever meet. Wants warez babys. Andrew is also the mayor of Fucktown, USA (Population: 1).
"HigherEd, gaming, social justice, & sports tweets. Coordinator for #PennState Orientation. @UMMorris & @WKU Alum. Proud 502 native #L1C4. Tweets are my own."
-Twitter bio
Andrew — nicknamed "Dre" by Austin — has been playing and thinking about video games since he was three. When he and Phil met in college, their shared love of books, games, and being bros sparked a long-lasting friendship. Andrew streams a variety of games, but is known for his "Judgement Dre" series in which he plays mostly bad games for two hours straight.
-StreamFriends bio
Nicknames
For some reason, Andrew has been given a lot of nicknames. These include:
ObiSwanKenobi (Twitch/Steam/XBL username)
Dre
Dre Dre
Dre Deuces
Dre 3000
Dre Day
Dre Dawg
The Master of Education 
Swandre the Giant
SwanDre West
50 Shades of Dre
Quotes (alphabetical by game)
This took a turn somewhere.
Who gave me this fuckin' game? - Bad Rats
(in the graveyard district of Amn) Let's see who else's sorrow I can interrupt. - Baldur's Gate II
I wanna murder someone with a rainbow! - Baldur's Gate II
I don't wanna grab a vampire's teeth. - Dwarf Fortress
I think I broke Garshasp. - Garshasp
This pizza is my destiny. - KOTOR
I gotta go buy a watermelon tomorrow. What am I doing with my life?! - Little Inferno
Buckets is actually the herald of Galactus. And that's Galactus shooting a long two from Mars. - NBA2K15
My fucking kingdom for a life bar! - No Time to Explain
Wanna rock me like a sock-a-cane? - Rock of Ages
I'm using "happy elbow" as a euphemism for boners foreeeeeeeever. - Rock of Ages
Okay, my Tomo life could be worse. I could have a dinosaur costume. - Tomodachi Collection
#JudgementDre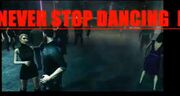 At the beginning of the Steam Summer Sale, Dre Dre made a very ill-advised challenge to viewers of Phil's stream: He would stream any game gifted to him during the sale for at least two hours.
Links
Andrew on Twitter
Community content is available under
CC-BY-SA
unless otherwise noted.